Loans without credit check, financial freedom within reach!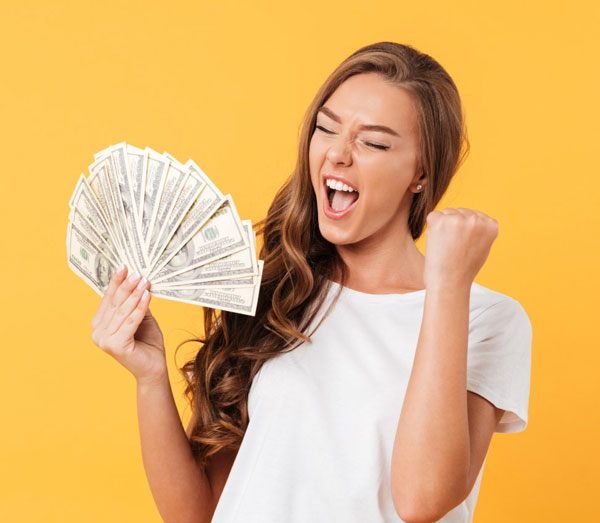 FAST LOAN:
Lightning-Fast, No credit check loan!
In this world where the unexpected reigns and projects abound, it's time to take control of your financial destiny. Discover Magik Loans' no-inquiry loan and turn your dreams into reality in a flash!
With our personal loan, be amazed by the speed and efficiency of our service. Forget about laborious credit inquiries and long queues. Embark on a hassle-free journey to obtaining your loan in less than a day!
Here's how it works: fill out your online application and experience the magic of a fast loan. In the blink of an eye, the amount you need will be transferred directly to your account. It's as simple as that!
Don't wait any longer, opt for a no-inquiry loan and fulfill your projects with peace of mind thanks to our ultra-fast personal loan solution.
By choosing our no-inquiry loan offer, you benefit from a simplified and hassle-free approach. Formalities are kept to a minimum, and processing times are significantly shortened. The immediate money loan we provide allows you to finance various projects, whether it's renovations, major purchases, or dream vacations.
Based on your repayment capacity and objectives, we offer flexible loan amounts and repayment terms. This allows you to borrow with confidence, without worrying about long-term indebtedness or financial difficulties.
At Magik Loans, the process of applying for a no-inquiry personal loan is streamlined and optimized to provide you with quick and easy access to the money you need. Here are some additional benefits of choosing our no-credit-inquiry loan solution:
Customer service at your service
Our team of advisors is available to assist you and answer your questions throughout the process. Feel free to contact us for information or personalized advice based on your financial situation.
Flexible repayment terms
We understand that every borrower has different needs and repayment capacities. That's why we offer repayment options tailored to your situation, allowing you to repay your no-credit-inquiry loan with peace of mind.
Confidentiality and security
We respect the confidentiality of your personal and financial information, and we use advanced technologies to ensure the security of your data throughout the process.
---
---
Steps
Follow these simple steps to quickly access an instant cash loan with our no credit check loan offer: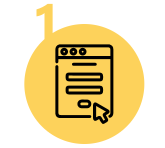 Fill out our online form in just 3 minutes
Take a few moments to provide your personal and financial information on our secure platform. A simple and fast process to get you closer to your goals.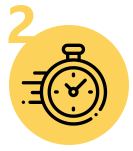 Receive approval for your application in record time
Within an hour of submitting your application, our team of experts reviews your request and informs you of their decision. Our responsive approach saves you valuable time and allows you to realize your projects quickly.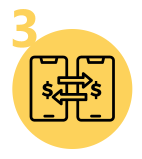 Enjoy an instant Interac transfer
Once your no credit check loan is approved, we immediately transfer the funds directly to your bank account via Interac. Instant money, simplicity, and efficiency come together to make your life easier and offer you an unparalleled experience.
Annual Percentage Rate (APR) at Magik Loans
At Magik Loans, we work with financial institutions that offer an Annual Percentage Rate (APR) ranging from 19% to 24% for our no credit check loans. It is possible that the broker may charge additional fees for services such as file analysis, file preparation, necessary research, and customer file opening. These fees are determined by the agent and are independent of the interest rates charged by the lender.
By choosing Magik Loans for your no credit check loan, you benefit from transparent and high-quality service. We make every effort to provide you with solutions that are tailored to your financial situation, while clearly informing you about interest rates and possible fees associated with our services.
Example of repayment for an easy and quick loan
Let's take the example of an easy loan of $500: it can be repaid weekly, every two weeks, or even once a month, depending on the frequency of your salary receipt. A quick loan of $750 can be repaid at a rate of $65.00 per week over a period of 5 months.
This information is provided as an example only and takes into account an opening commission payable to the official agent and the broker, which is a variable amount that the borrower adds to the borrowed capital. The minimum repayment period for our easy and quick loans is 3 months, and the maximum duration is 6 months. Magik Loans reserves the right to modify fees at any time. The example above does not include setup fees, insufficient funds fees, and deferred payment fees.
We do not perform credit check for our no credit check personal loan
To be eligible for our no credit check loan, here are the only requirements to fulfill:
Vous êtes en poste depuis 6 mois ou plus au même emploi
L'argent vous sera envoyé en une heure durant nos heures ouvrables, à condition que nous disposions de toutes les informations demandées
You have been employed for 6 months or more at the same job.
Your salary is received through direct deposit.
You earn $1,200 or more per month.
You are 18 years of age or older.
Thanks to our IBV technology, no paper documents need to be sent!
The money will be sent to you within one hour during our business hours, provided that we have all the requested information.
Our no credit check personal loan is designed to offer you a quick and efficient solution to meet your financial needs without the usual hassles associated with getting a loan. Take advantage of our expertise and commitment to provide you with quality service to achieve your projects with peace of mind.
FAQ
How does a no credit check loan work in Canada?

A no credit check loan in Canada works by allowing borrowers to access funds quickly without checking their credit history. This type of online loan is ideal for those with less favorable credit backgrounds or who want to obtain financing quickly and discreetly.
How does the money transfer work for a quick and easy loan?

The money transfer from Magik Loans for a quick and easy loan works through the Interac e-Transfer quick loan system.
What is Interac e-Transfer and how does it work?

Interac e-Transfer in Canada is an electronic money transfer service that allows for quick and secure sending and receiving of funds between Canadian bank accounts.

It operates through the Interac network, which connects the majority of financial institutions in the country. Users can send transfers online or through mobile apps, using the recipient's email address or phone number.
1. Amount of funding
250$
300$
500$
750$
1000$
1250$
2. Frequency of payment
12 weeks
Every two weeks
16 weeks
20 weeks
3. Amount of payments
0$ per payment for approximately 0 days
Caution: Please borrow carefully and responsibly. Magikloans offers a way to help you if you have no other options available. Our interest rate is higher than that of conventional financial institutions; this type of credit should only be taken out when all other options have been considered. Informed credit may be the right solution for your needs. If you take out several short-term loans, your financial situation will deteriorate very quickly and the debt will be impossible to repay.